About Us
At Goto Kaisoten, we offer a comprehensive range of international intermodal transportation services, including sea, road, rail, and air transport; customs clearance; warehousing; storage; and packing. From packages to entire power plants, we deliver your cargo to its destination on time, on budget, and on demand.
Message

These days, distribution is global. With a network spanning 70 countries, we at Goto Kaisoten are equipped to pick up, transport, and deliver your cargo anywhere in the world.
In order to offer these door-to-door solutions, we focus on identifying—and even anticipating—your needs so as to provide the services best suited to getting your cargo to its destination swiftly, securely, and affordably.
Services on such a massive scale must be built on solid foundations, and our services are indeed underpinned by more than a century of integrity, tradition, and dedication to nurturing techniques and technologies, systems and creativity.
Goto Kaisoten has been a leader of the physical transportation sector since 1877, and we look forward to leveraging our many strengths to serve our customers, support our industry, and contribute to society long into the future.
GOTO KAISOTEN LTD.
Representative Director & President
Heihachiro Goto
What Does Our Logo Signify?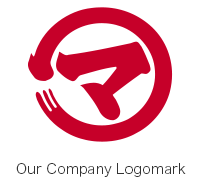 The story of our logo is the story of Katsuzo Goto, the man who founded our business back in 1877.
First, let's start with the obvious: It's a circle with a

inside it. in Japanese, "circle" is "maru" and

is the character for "ma." Maru and ma… Maruma. Okay, but what does Maruma mean?
When Katsuzo Goto came to Kobe following a period learning the ABCs of international trade in Yokohama, he served under Matsuo Matsunosuke, who was in charge of sourcing and transporting rice for a local province. Matsuo died and his business was closed, and Goto struck out on his own. In doing so, he paid tribute to his former master by taking the

(ma) initial of his name for the company's logo, thus ensuring the lessons and legacy he inherited from Matsuo would continue to inspire Katsuzo as he pursued his destiny.