Our Approach to CSV
Goto Kaisoten's thoughts
We honor our founders spirit of "Honesty, Compliance and Service" and work hard daily to have our customers entrust us with transporting their valuable items.

The transportation industry is currently an indispensable service, as a form of social infrastructure, alongside electricity, water, and gas etc.
Also, in order to fulfill the diverse needs of our customers, we provide holistic solutions as a general transportation company. For domestic shipment, there are the four options of trucks, by sea, by air or railroads. For international shipment, we take charge of everything from packing, storage and customs and have established local operations and affiliations with local companies.
We have established a working system which enables us to combine the cargo from each customer together. Without being spoiled by our heritage, we are aiming for the business expansion as called on by our customers.
Furthermore, at Goto Kaisoten, we actively engage in CSV (Creating Shared Value), through our main line of work.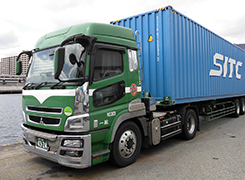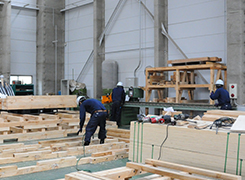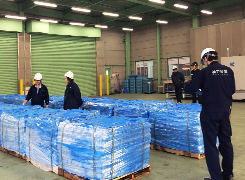 To find new ideas that go beyond the existing frameworks, we hold company workshops twice a year in January and August. We collect ideas on a given theme and listen to the opinions of our employees. Rather than a top down approach, which can lead to biases, we would like our employees to take the initiative.
At the 2014 and 2015 company workshops, we discussed our management strategy using a board game. In the ten years of workshops since 2004, we collected and implemented ideas regarding the improvement of the business (increasing efficiency, cutting costs). In the 15 years since 1989, we conducted workshops with the theme of "confirmation, consolidation, maturity."
By engaging in activities with the aim of vitalizing the company at our workshops, we hope to increase the motivation of our employees, as well as encourage their desire for self-improvement.
At our company, we not only provide honest, reliable services rooted in tradition, but actively make an effort to expand our services, to meet the needs of society and our customers.